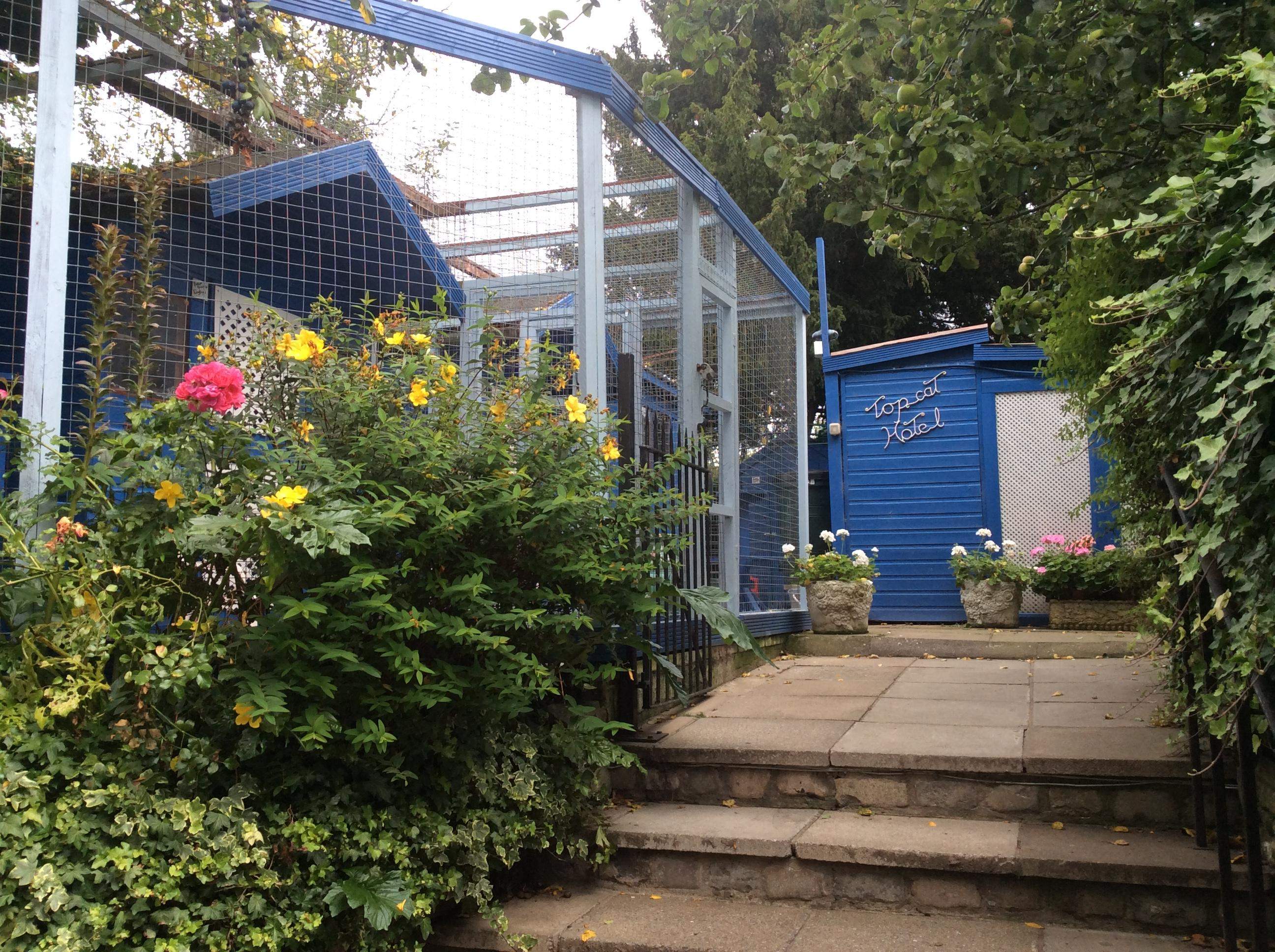 Top Cat Hotel is a great place to have your Cats stay whilst you are away. The staff are lovely and always helpful. I have had nothing but great experiences every time I have had leave my Cat whilst travelling.





Bethany, Bath Somerset
The owner built the cattery to the high standard that the owner would want for her own cats. We are a small hotel so that the cats get much more personal attention. We don't believe in cramming in lots cats for profit.


We provide three different styles of chalets. All the chalets have easy access for the cats to go into easily. We have taken into consideration that frail cats cannot jump or climb.


All the homes are heated, have veterinary beds, and private toilet. They're furnished with cat scratching posts and toys. All our feline guest accommodation is cleaned every day and we feed the diet that you request in sanitized dishes. Their water and milk is supplied in stainless steel bowls. If permitted, we like to give our guests lots of cuddles and TLC.
---
What To Bring:
Vaccination certificates, favourite bed or blanket, food if on a prescription diet and cat(s) in a secure cat carrier. Please do not carry your cat in your arms. Like children, they are unpredictable and can run off when you least expect it!
Start your holiday knowing your cat(s) are safe and well cared for.
The executive detached cottages are spacious, with large patios. These are usually for owners or breeders who have families of cats, where they can all stay together. SHOWN BELOW.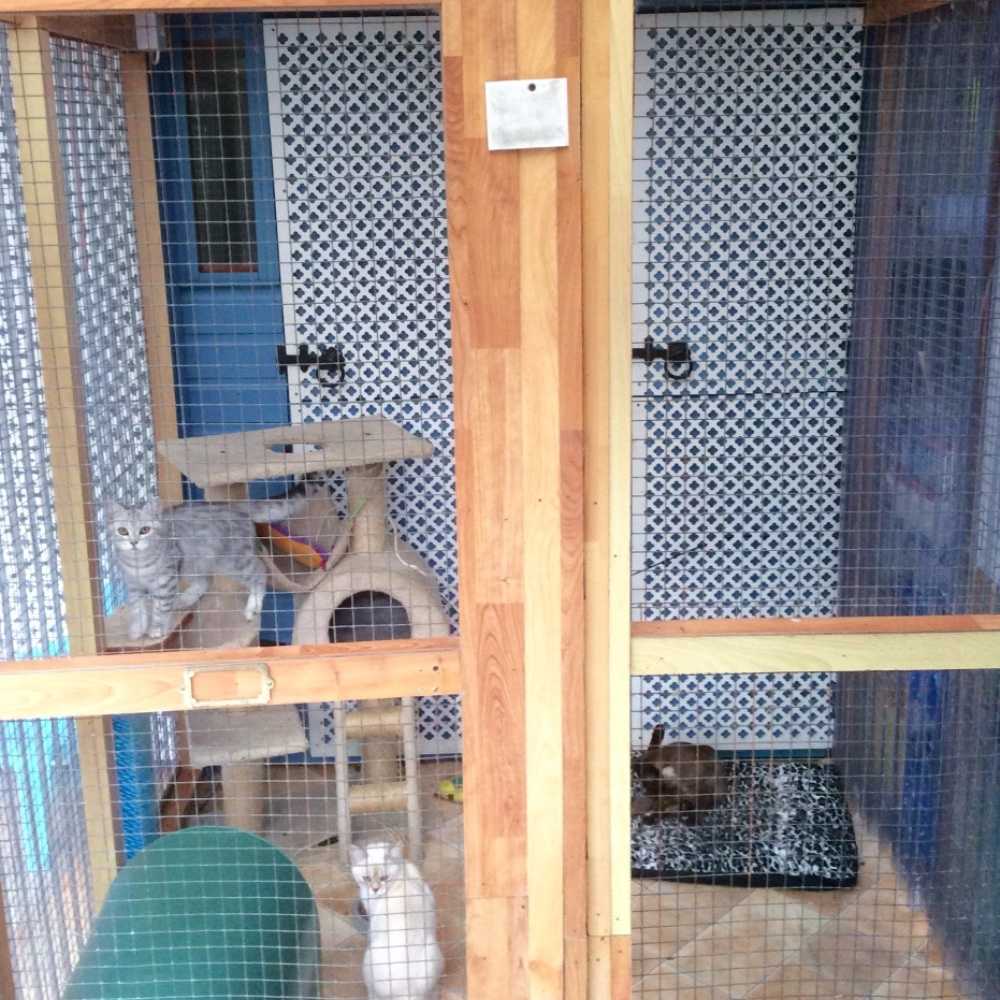 ABOVE are twice the size of a Cosy Chalet. They have two conjoined chalets with a large outside run.
All our chalets look over the
Garden

.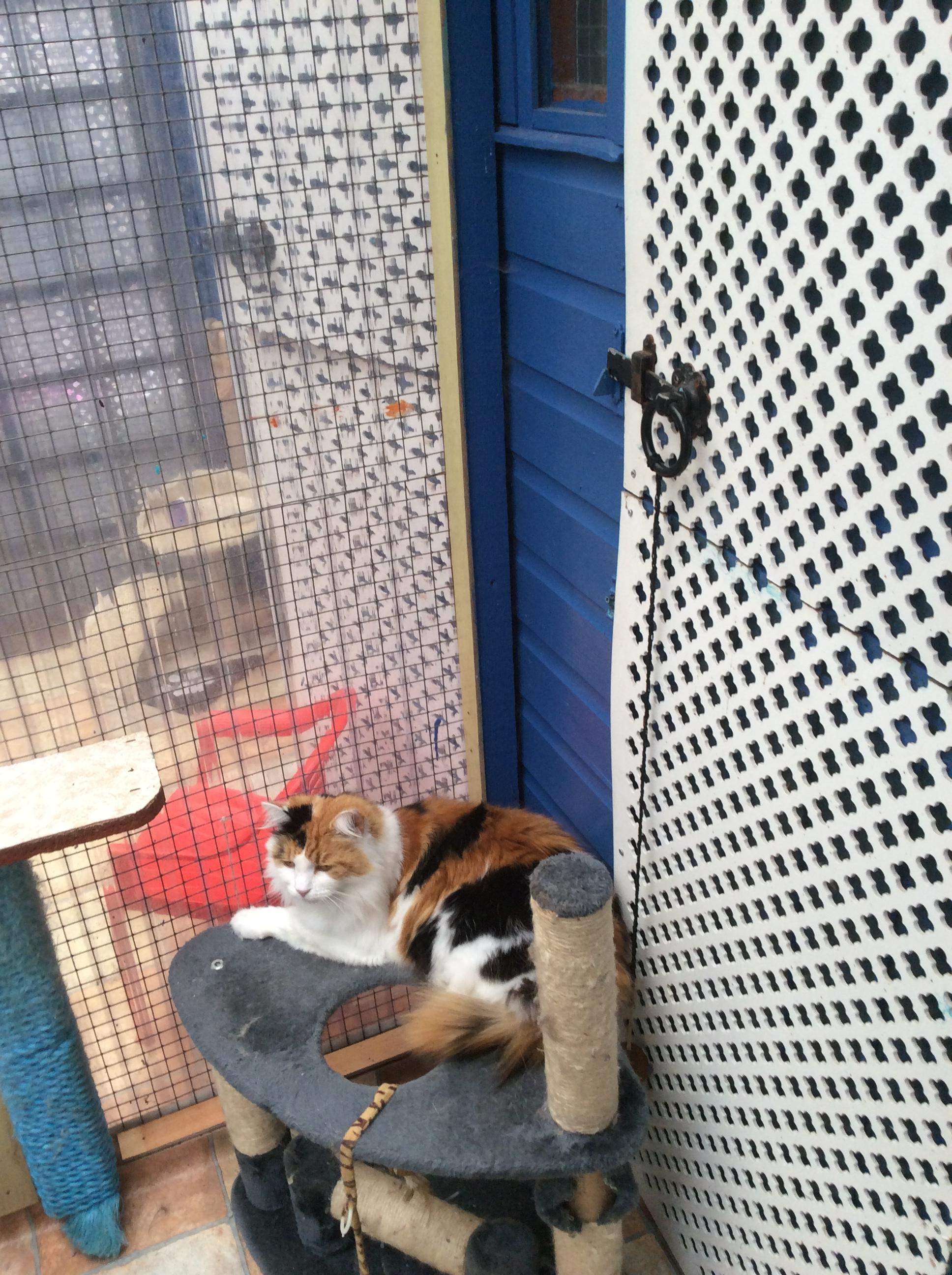 COSY CHALETS
are for Cats that like to snuggle down and in private. Some cats are anxious when they are not in their own home. They feel more secure in a smaller area where they can relax and feel safe. Chalets have patios attached, they can sit outside overlooking the beautiful gardens, so they never become bored or isolated.
About the Owner:
Diana Dickson has run the cattery for over 35 years.
Diana, over the years, has owned, shown and bred Siamese, Burmese, Burmilla and Birman cats.
To broaden her knowledge on felines, she has also worked in a veterinary surgery and has visited
Langford Veterinary School to attend lectures run by the Feline Advisory Bureau about cat health, diseases and behaviour.